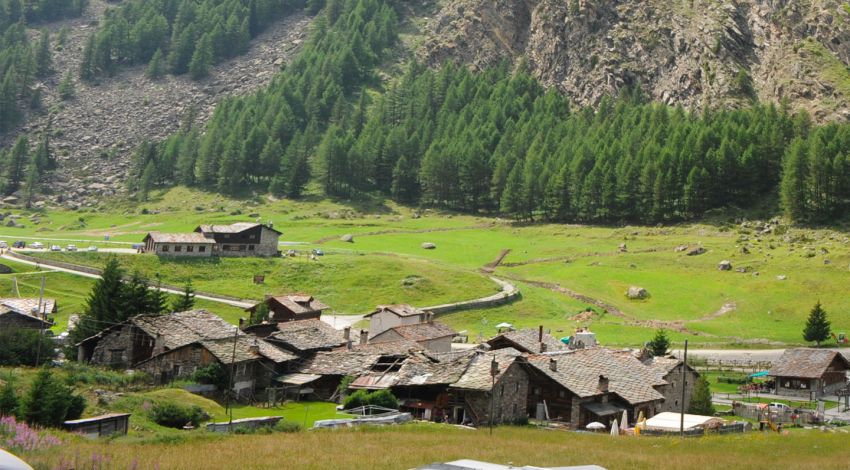 Valnontey is a small hamlet that rises in the heart of Gran Paradiso. It is composed of a few houses, one side by side, mostly made of wood and stone, typical of the Valdostana Mountain. In the small hamlet there are 4 restaurants / pizzerias. Valnontey is easily reached from the campsite, as it is just a short walk away. In the village there is also a small playground, available for children. Just a few miles from the village there is Cogne.
Cogne is located in the south of the Aosta Valley, in front of the Gran Paradiso massif. It is surrounded by coniferous woods and birch trees. It offers an extensive network of paths to walk every season in the heart of the Park.
To be seen:
The parish church of Sant'Orso.
The mining village of Colonna, mining complex and jewel of civil engineering.
The Chevril Bridge, which collapsed on December 23, 2011, was one of the architectural wonders of the Cogne valley; Was designed by Corps Royal du Génie Civil in Turin in 1865 to join Cogne with Aosta. The work, of which until recently it was possible to see the wooden structure, from an engineering point of view was an important historical find of the Kingdom of Italy.
The Royal Castle of the bishops of Aosta, next to the parish church. Cogne is also known for its handmade lace laces made by women at the tombolo and called les dentelles de Cogne. Cogne's lace is dedicated to the permanent display of Pitz Mèison.