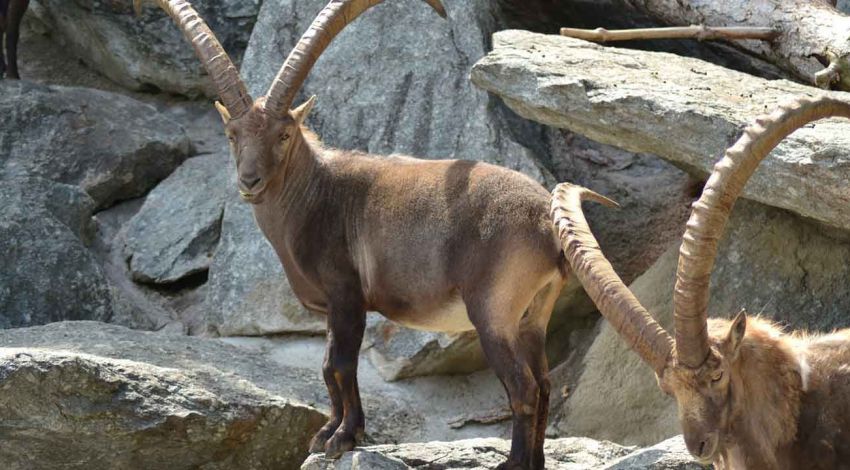 The Gran Paradiso National Park extends over 70,000 hectares of high mountain territory, between the 800 m deep valley and the 4,061m of the Gran Paradiso.
In Aosta Valley, the park has three visitor centers, Cogne, Valsavarenche and Rhêmes-Notre-Dame. Visitor Centers allow you to deepen the various naturalistic aspects of the protected area every season.
It is difficult to hike in the Gran Paradiso National Park without sighting animals, often even close by. The ibex, a symbol of the Park, is quite confident and easily meets the pasture. Males, recognizable by long curved horns, live in small groups, while females with shorter horns stay with the little ones. Suede is also common, but it is more sophisticated and difficult to observe. Another protagonist of the park is the marmot, a nice rodent who digs long galleries to escape the dangers and prepare the winter lethargy. Birds are represented by birds of prey such as the eagle, and many small sparrows. Recent acquisitions of the park are the big, large vulture disappeared in 1912 and returned to the Alps for an international project, and the lynx, a splendid, small predator.