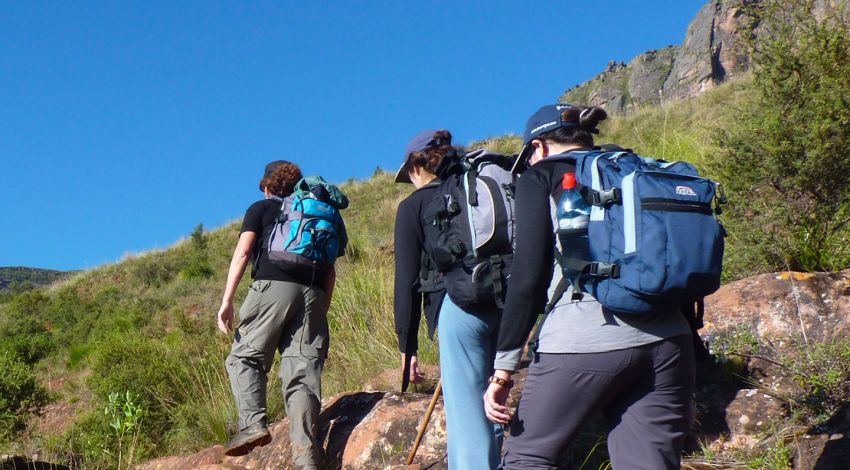 There are many walking trails for easy walks or for true excursions. The uncontaminated nature and the tranquility that reigns sovereign in our mountains will give you wonderful moments to remember.
Among the summer trails, we propose:
Valnontey - Valmianaz - Pont de l'Erfaulet, which can be reached in 1 and 30 min.
From the hamlet Valnontey you follow a dirt track to the village of Valmianaz. During the journey you can stop near the Prà Suppiaz peat, to observe the typical aquatic vegetation and fauna (natrix with collar, temporary frog, etc).
Ring Valnontey - Rifugio Vittorio Sella - Herbetet, available in 5 hours.
The itinerary starts from the village of Valnontey, near the Paradise Paradise Garden. The path winds for a part in the forest and then in the high altitude meadows. The area is frequented by lime trees, as well as chamois and marmots. Accessible dog path.
Sylvenoire - Gontier, which can be reached in 3/5 hours.
The excursion begins along a dirt track to the mule track rising directly from Vieyes. Continue the ascent to a crossroads and, continuing right through a dense forest, you will come close to the Chantel Surveillance Hut.
Lillaz - Valeille Valley, which can be reached in 1 hour.
It's a simple ring hike. Through a forest of larch trees and red fir trees, populated by numerous squirrels and canter birds, you come across the lovely Lillaz waterfalls.
Lillaz - Lake Loie, which can be reached in 2 hours and 45 minutes.
Starting from Lillaz, after crossing an alpine forest, you can admire the beautiful waterfalls originated by the Urtier torrent. Crossing a small bridge you enter a coniferous forest and you reach the Alpe Bardoney, where it is easy to spot the marmots.
Lillaz - Arolla cottage, which can be reached in 3 hours.
From Lillaz you reach the great valley of Valeille. The landscape is spectacular and the deep traces of the alluvial events of the nineties are still evident. Through a forest of larch trees and fir trees and leafy leaves reach the final climb, which relies on the park's hut in the Valle d'Arolla.